Cowell Coffee Shop: For the Peoples
About Us
The Center for Agroecology and Colleges, Housing and Educational Services have partnered to transform the Cowell Coffee Shop into a non-transactiaonal cafe and choice-based pantry.
The Cowell Coffee Shop: For the Peoples is part of the Center's student leadership development model and serves as a cafe designed to increase student food access and support with basic needs resources. The Center's basic needs collaborations seek to put together online curriculum, workshops, conversations around food insecurity, and cooking classes designed specifically around the UCSC food system.  
What we Offer:
Fresh juices

Coffee and tea 

Premade food options 

Purees

Fruit leather 

Jam and other preserves

Fermented goods (pickles)

Meeting space for students and staff 

Event space 

Contact us if you are interested in hosting an event!
Location & Hours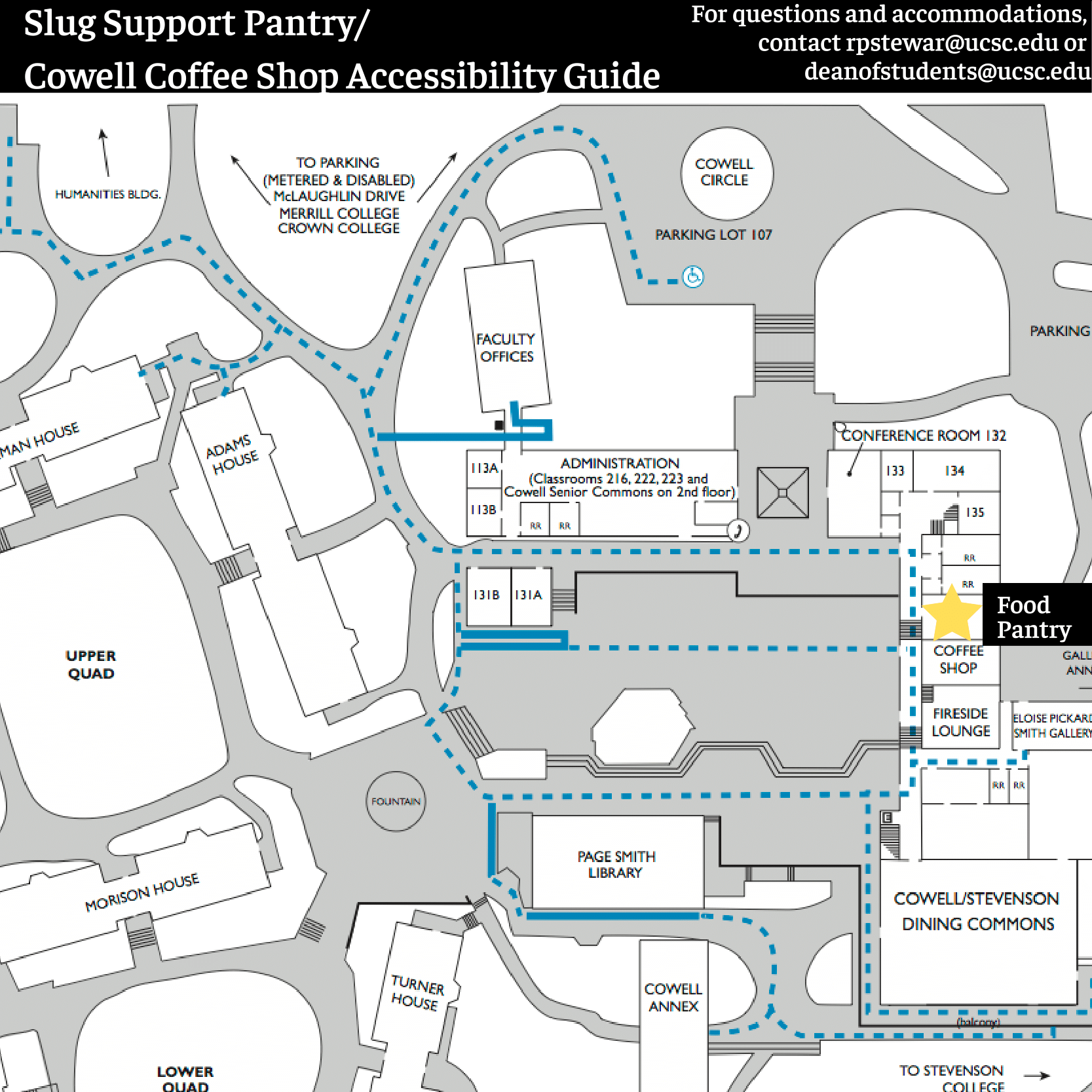 Connect With Us
For updates, changes, and event notifications, follow us on Instagram and Facebook!