CalFresh Document Checklist
Here is the list of documents (text only version below) you should have ready and accessible when applying for CalFresh, with any application method. It is highly encouranged to bring these documents, although not necessary, when you come in for CalFresh drop-in help hours or information sessions.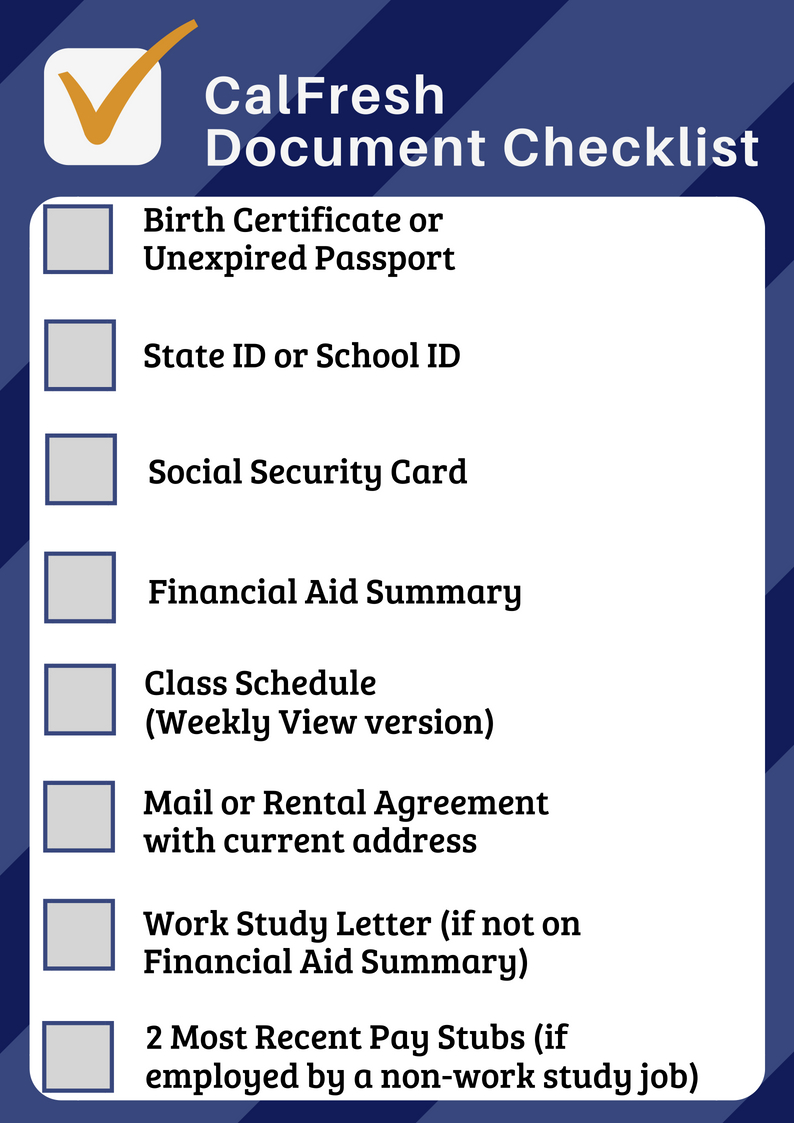 The list of documents in text:
Birth Certificate or Unexpired Passport
State ID or School ID
Social Security Card
Financial Aid Summary
Class Schedule (weekly view version)
Mail or Rental agreement with current address
Work Study Letter (if not on financial aid summary)
2 Most Recent Pay Stubs (if employed by a non-work study job)
For any questions or concerns regarding CalFresh, please email calfresh@ucsc.edu or get in-person help during Drop-In hours (found at the bottom of the "What is CalFresh?" page).