CalFresh Program Eligibility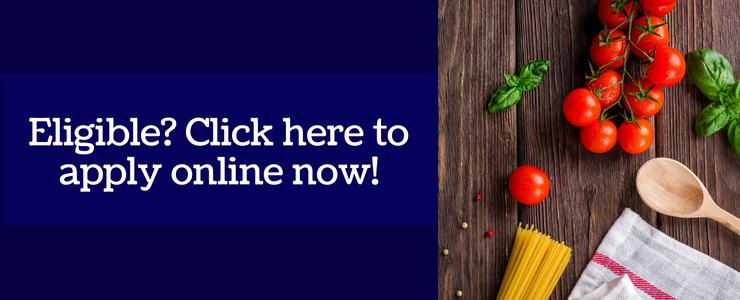 AB1930 has made CalFresh more inclusive for college student enrollment. If you have ANY of the following qualifications, you are potentially eligible for CalFresh.
Approved for Work Study
Work Part-Time (work 20 or more hours a week, or average about 80 hours a month)
Receive Cal Grants A or B
Participate in an Educational Opportunity Program (EOP) or Extended Opportunity Programs & Services (EOPS)
Participate in an Extended Foster Care (AB 12/AB 212) Program
Have Children
If none of the above apply to you, please check the list below. If you are involved with ANY of these programs, you are potentially eligible for CalFresh as well. 
Workforce Innovation and Opportunity Act (WIOA)  
College Disabled Students Program and Services/Student Academic Support
Cooperative Agencies Resources for Education (CARE) Program  
UC McNair Program  
CalFresh Employment and Training Program  
Mathematics, Engineering Science Achievement (MESA)
Program Puente Project  
Foster Youth Success Initiative  
Cooperating Agencies Foster Youth Educational Support (CAFYES)  
Guardian Scholars Program
Chafee Educational Training Voucher Program
If you think you are eligible to receive CalFresh benefits, please visit the "How to Apply" page or go directly to students.getcalfresh.org to start your online application.
For any questions or concerns regarding CalFresh, please email calfresh@ucsc.edu.